MGA Ryder Cup for Saturday, November 16, 2019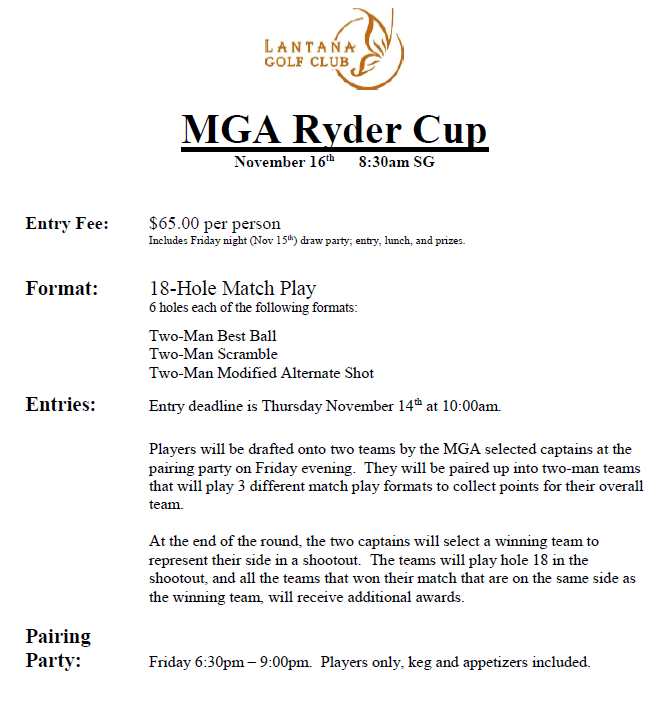 MGA Ryder Cup
November 16th 8:30am SG
Entry Fee: $65.00 per person
Includes Friday night (Nov 15th) draw party; entry, lunch, and prizes.
Format: 18-Hole Match Play
6 holes each of the following formats:
Two-Man Best Ball
Two-Man Scramble
Two-Man Modified Alternate Shot
Entries: Entry deadline is Thursday November 14th at 10:00am.
Players will be drafted onto two teams by the MGA selected captains at the pairing party on Friday evening. They will be paired up into two-man teams that will play 3 different match play formats to collect points for their overall team.
At the end of the round, the two captains will select a winning team to represent their side in a shootout. The teams will play hole 18 in the shootout, and all the teams that won their match that are on the same side as the winning team, will receive additional awards.
Pairing
Party: Friday 6:30pm – 9:00pm. Players only, keg and appetizers included.